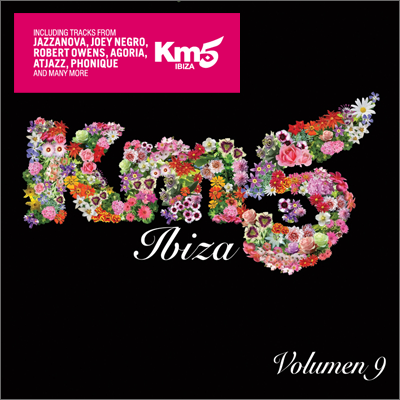 KM5 is a beautiful Bedouin style oasis nestled in the hills about 5 kilometers outside of Ibiza on the road to San José.

KM5 is an enchanting garden and a total Balearic experience with Arabic-style tapestry tents, sofas, candles and colorful pillows sprawled about for the lounging pleasure of their guests. KM5 presents the perfect escape from the craziness of Ibiza's pounding club culture.

A taste of a night out at KM5, can be found on this new 2-disc collection of music.

Click here to preview the entire 2 disc compilation

I actually recommend listening to Disc 2 first, as it is a good starting point, but can also be used as the after-party / come-down listening adventure. The second disc is a fun collection of r&b, soul, disco and downtempo sounds.

Standout songs of disc 2 include 'Rendezvous' by Jazzanova feat. Capitol A, 'Fantasy' by Atjazz feat. Sarah Jane Morris and 'Holdin' On' by Physics feat. Daisy.

The first disc is a mix of deep techy house sounds, including production and remix work from Agoria, Joey Negro, Audio Soul Project, Catz N Dogz and Henrik Schwarz.

This collection represents KM5 as a sultry, sexy, groovin' experience that I would love to take part in.